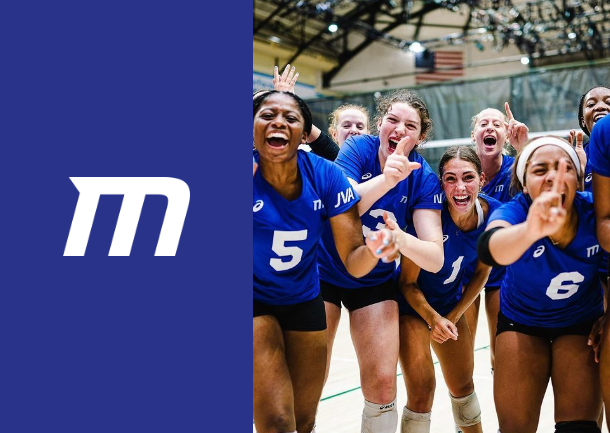 MUNCIANA Volleyball
2024 MUNCIANA INDY Tryouts & Registration Information 
Welcome to the Munciana Indy Volleyball Club and the 2024 club season. Big changes are in store for our 15-18s tryouts as we will start the process in the summer with a Commitment Day Celebration on July 9 and an Extended Evaluation Period in November. If you are interested in our 10-14s tryouts, they will remain in September. Additional information, including tuition and payments plans will be released soon.  
NEW this year, families will pay a set tuition amount. This includes all clubs fees. The only additional required fees for participation will be AAU and/or USAV membership fees. 
As always, we are excited about the upcoming season. The club season provides athletes the opportunity to develop their game. The success of our club revolves around athletes with high expectations and a great work ethic and a coaching staff that is committed to teaching fundamentals and establishing a culture of excellence.  
Tryout Dates for Munciana Indy 10s-14s
Tryout Dates: September 17

& 24

 

Times. *10-11U only has one tryout each day and 12U/13U & 14U have two sessions each day.

 
10U & 11U: 12-1:30pm 

 

12U & 13U: 1:30-3 & 4:30-6pm  

 

14U: 3-4:30 & 6-7:30pm  

 
Team Announcement: Wednesday, September 27 @ 5pm

 

Parent & Team Meeting: October 1

 
Preseason Season Training: Monday/Wednesday, October 9 thru November 29.

 
Practices Start December 4.

 
Registration for Munciana Indy 10-14s will open in August! 
Tryout Dates for Munciana Indy 15-18s NEW for 2024!
Commitment Day Celebration: July 9 

 
Extended Evaluation Period: November 5 – November 21 (5,7,9,12,14,16,19, 21)

 

 

Announce Teams: Friday, November 24 @ Noon

 

Parent & Team Meetings November 27 @6pm

 

Team Practices: December 1

 
What is Commitment Day for the 15-18s? 
Sign to commit to play for Munciana Indy.

 

Physical testing measurements. Approach touch, standing reach, block jump and pro agility. 

 

Uniform sizing.

 
Benefits Of the Summer Commitment and Extended Evaluation Period 
Allows athletes to focus on their high school season.

 

Uniforms, tournament entries, and travel can be started earlier.

 

Option for extended tuition payments.

 
What is the Extended Evaluation Period? 
The opportunity to honestly evaluate an athlete in a true practice setting. 

 

The chance to gage an athlete's work ethic, commitment and focus in a prolonged practice setting. 

 

It values an athlete's potential improvement during the high school season.  

 
Late Start Option for 15-18s 
The late start option allows registration for athletes who did not commit early but still want to play.

 

By signing up by November 3, you will still go through the extended tryout process.

 

The real difference from the July 9 Commitment Day is a more aggressive payment plan.

 
Tryout Dates for Munciana Indy Boys
Tryouts for the 2023-2024 Boys Club Season will take place according to the following schedule.
12U-14U Tryout Dates:

Wednesday, July 26 – 5:00-6:20pm
Thursday, July 27 – 5:00-6:20pm
15U-16U Tryout Dates:

Wednesday, July 26 – 6:20-7:40pm
Thursday, July 27 – 6:20-7:40pm
Friday, July 28 – 6:20-7:40pm
17U-18U Tryout Dates:

Wednesday, July 26 – 7:40-9:00pm
Thursday, July 27 – 7:40-9:00pm
Friday, July 28 – 7:40-9:00pm

Teams train beginning in October; competition begins in November and runs through February, then picks up again after the high school season ends in May.
Each team's competition schedule is tailored to the skill level of the team.
Register here: Munciana Boys